Under certain circumstances, we will be able to grant access to locked help center content even if a user only has access to the staging environment.
your sponsor needs to request access for you
you will be added as a user and receive a welcome message asking you to create a password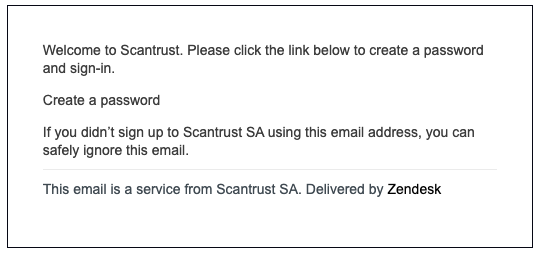 click on CREATE A PASSWORD
NOTE: if nothing seems to happen, check if you have pop-ups blocked - if yes, please unblock them to get to the password screen

on the password screen, set up your new password:

In the future: Go to
help.scantrust.com and login to reach help center articles.
NOTE: once you have an account in our production environment, all will be handled via SSO.